H
yperglycaemia
is having too much glucose (sugar) in your blood. Why am I telling you this in relation to my brain tumour I hear you ask? Well what they didn't tell me was that the treatment by chemo would induce diabetes. That was until mo Oncologist Consultant Mr Husband cheerfully informed me that the Diabetes could kill me too quicker than the cancer.
I did initially have some quite extreme symptoms which fortunately my wife Lynn spotted and it was off to my GP the quickly to hospital where I spent the rest of my treatment time as an in-patient to control safely my Diabetes.
I'm thankfully now at home after 2 months.
Diabetes can also happen for many reasons, such as:
Yes to all of the above except lose weight!
If you have type 2 diabetes, an occasional high blood glucose level is not a problem. But if your blood glucose level remains high for a few days or if you are sick, contact your doctor or Credentialed Diabetes Educator.
If you have type 1 diabetes, it?s important that you act on hyperglycaemia. If not treated, a high blood sugar level can lead to a serious condition called
diabetic ketoacidosis
.
Here are some steps you can take if you find your blood sugar level is higher than it should be.
Contact your doctor or go to hospital if:
August 15th:

An interesting fact about Fruit and Diabetes:
F
ruit: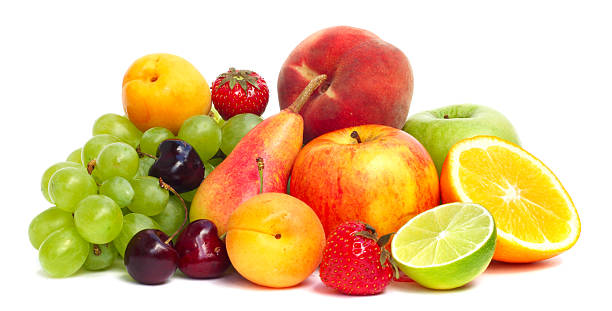 Of course, it's a healthy go-to snack, and you should be eating a few servings of it every day
. But not everything from the farmers? market is created equal.
Some of the most commonly purchased fruits are actually the highest in sugar, like bananas (18 grams of sugar per cup) and grapes (15 grams). Ditto tropics-born favorites like mango (23 grams) and pineapple (16 grams).
To get a better idea of which fruits will be less likely to cause a blood sugar spike, nutritionist Katrin Lee, MS, RD, founder of
Simply Nutrition
, recommends analysing the rest of the nutrition facts.